The last few days have been pretty uneventful. Christian was off of school yesterday for an inservice day so we just got to bum around. It's rainy and cold here too, which just makes you tired and want to stay inside. KWIM? I cleaned the house a little and got some new stuff up in the store too! Productive, huh!?!?
New products
So, I love polka dots! I thought a fun line using them would be a great idea since they are so versatile. This is the first in the series.
Polka Party - Primary Colors
. They are available seperate or together in a bundle pack for the best bang for your buck! AND...everything in
my store
is 40% off until Sunday! :) YAY!
Papers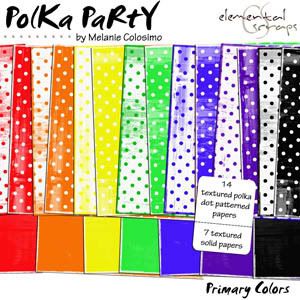 Ribbons
Doodles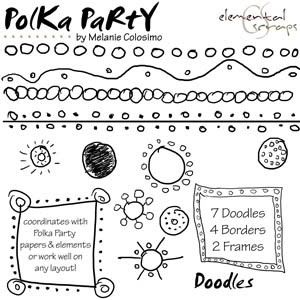 Bundle Pack
Storewide Sale
Also,
Elemental Scraps
is having a storewide 40% off sale this weekend! Good through Sunday and valid on almost everything! So, go check it out! It's a great group of talented designers!!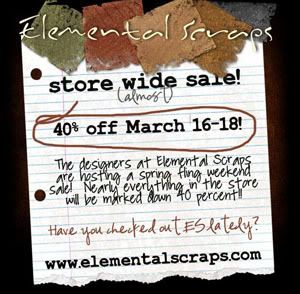 St. Patty's Day
Anyone have any plans? I wanted to go to the parade downtown, but it's going to be too cold. :( I'm not taking the kiddos out in that crap, KWIM? We're going to go to my parent's house and have a few beers, wear our green (of course), and watch The Quiet Man. This movie is a tradition for us to watch every St. Patty's Day. It is a WONDERFUL movie and I highly recommend it if you haven't seen it! I've been reading a
thread at DST about being a "leprechaun" to your kids
. This is THE cutest idea ever! I'm thinking they might be too young for it this year, but I am definitely keeping these ideas for next year. I'm also going to do a couple of the little things like dying their milk green. :)
So, anyways....enjoy your weekend and your St. Patty's Day!! {{HUGS}}