I know that I have been SO totally neglecting my blog. Life has been so hectic and insane! Here is the last couple of weeks in a nutshell:
~ Ava turned 2!
Yes...my baby girl turned 2 years old on June 2nd. It is seriously so hard to believe! We had a girly monkey themed bday party. She is just obsessed with Curious George and all things monkey! Here are a few pics for you all... (isn't her dress the cutest?!?!)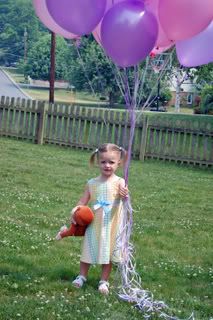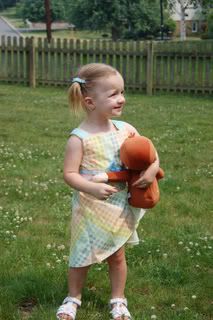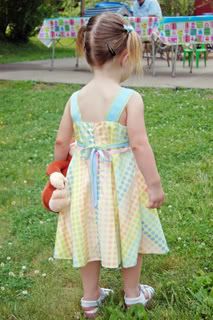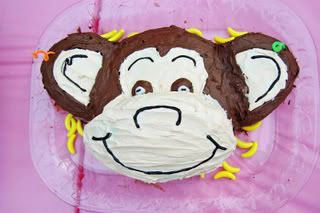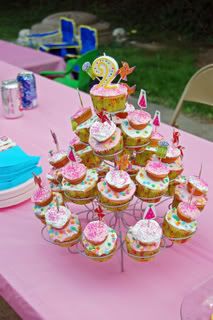 ~Church things...
We had our Silent Auction this past weekend. I was in charge of the whole thing and it went very well. A TON of work goes into it, but it is totally worth it in the end. We're also planning a big picnic for the whole congregation this summer and also selling engraved bricks for a patio that we want to install this fall. Overall...just FULL of stuff to do! Bible School starts next week and Christian is going to go at least part of the week.
~ Designing & CT stuff
Some new templates are in the store and I'm working on some more. I'm having a blast with them and I just love working at
Elemental Scraps
! You really need to check out the store and the great designers there if you haven't already. I'll be getting some more new goodies in there next week! As for now...here are some previews of the new stuff!
Point it Out

Backyard Adventure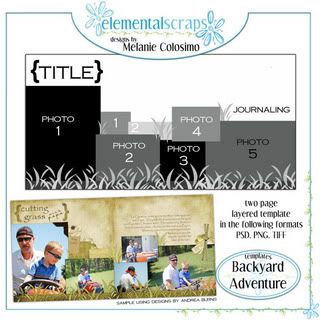 Ray of Light
Steppin Down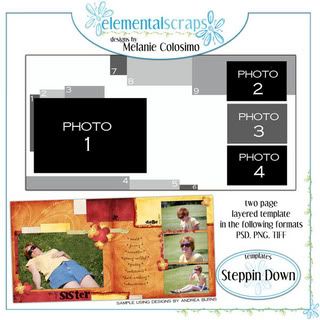 ~House Selling stuff...
We still have the house up for sale. We haven't really advertised it at all except for putting a sign in the yard. We've been too busy to put the time and effort into selling it really hard and now is the time for us to step it up. We're hoping to buy the property off of my aunt that has been in my family forever. We are really hoping to buy and build a house within the next 9-12 months. Keep your fingers crossed that we can get it all figured out!
~ That's it & a coupon
Not going to bore you to death anymore! ;) If you've read this far, here's a coupon for you to use at
my store at Elemental Scraps
. Valid for $3.00 and until July 1, 2007. Code is
loyalreader
I'm going to try to get better at blogging regularly again and hopefully get you all to start reading again! :) Have a great day! {{HUGS}}